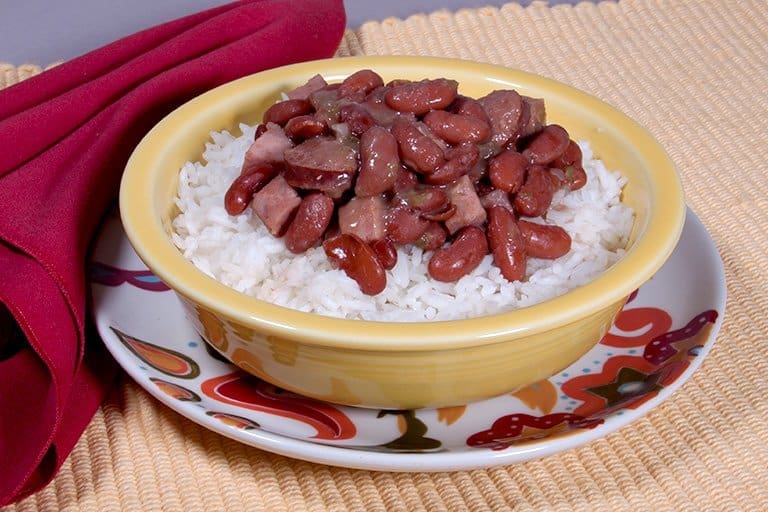 Ingredients:
1 15.5 oz can Conchita Red Kidney Beans, drained
½ cup chicken broth
½ cup diced ham
4 oz. andouille (1 link) or kielbasa sausage
¼ cup diced celery
¼ cup diced green pepper
½ tsp. ground oregano
½ tsp. ground thyme
1/8 tsp. red cayenne pepper (optional)
1 bay leaf
Salt and pepper to taste
How to make it:
In a medium saucepan, combine all ingredients, except the beans and bring to a boil over medium-high heat. Gently stir in the beans and bring back to a boil. Lower heat and simmer for 20 minutes. Serve over a bed of rice. Serves 5.